Estimated reading time: 6 minutes
If you are planning a trip to London at some point in the near future then it may be a good idea to take a smartphone or tablet with you. There are many apps which are aimed at people visiting this exciting cosmopolitan city, so here are a few of the best to keep you busy.
1) LondonBus

This excellent app is an absolute necessity if you plan to catch any buses during your time in London. It includes all of the main bus routes to help you plan your journeys, as well as the arrival times so you don't miss any.
It also includes details of the main attractions and sights along each route so you can make your bus journey into a sightseeing tour. Click Here
2) Hailo
If you would rather take cabs when you are in the capital then this is the app for you. You can use the app to hail a cab from anywhere, and you can even use it to pay for your journey by card.
With a total of 23,000 cab drivers in the city, this app will make sure that you are never left waiting for your transport. Click Here
3) London Official City Guide App

This free app is the ultimate guide to the city of London. It includes details of attractions, events, landmarks, walks, special offers, and important announcements, along with an interactive map of the city.
It is one of the most comprehensive apps available for London, so make sure you have downloaded it by the time you arrive. Click Here
4) London's Best Coffee

This useful little app provides you with details of the nearest cafes so that if you need a caffeine fix you never have to look too far.
Not only does it list the best cafes and stalls in the city, but it also provides you with maps, photos, reviews, and even information on the beans they use making it ideal for any coffee connoisseur. Click Here
5) British Film Locations

You can use this app to find all the famous places in London which have appeared in the movies. This will provide you with a great activity whilst you are exploring the city, and if you are venturing out of London then it also includes locations around Britain. Click Here
6) Time Out London

The Time Out app contains everything you need to know about entertainment in London.
Whether you want to find out about the best restaurants, nightclubs, bars, events, or gigs, you won't need any other guide. Click Here
7) Shakespeare's London
Using this app you can discover all of the favorite places that Shakespeare used to be familiar with.
This includes everything from the house where he used to live to pubs which were mentioned in his plays. Click Here
8) Tube Map

Tube Map is an essential aid to getting the most out of London's subway system.
It includes a map of all the lines, a station finder, and an updated status for all of the lines so you know if your journey is going to be delayed. Click Here
9) Cycle Hire
If you are planning to rent a bike when you visit London then this free app will provide you with details of all of the 400 docking stations where the Barclays Cycle Hire is in operation.
It provides maps, details of the availability of bikes, and the ability to find bikes based on the proximity to the nearest subway station. Click Here
10) Streetmuseum

This app from the Museum of London contains hundreds of images which will provide you with an interesting history lesson about the city. Simply hold up your phone at a street scene and look through the viewfinder, and if there is an image in the archive then you will be able to see how the scene used to look many years ago.
These images are accompanied by facts about the area so you will be able to find out all about the city in a fun and interactive way. Click Here
Discover London with Your Smartphone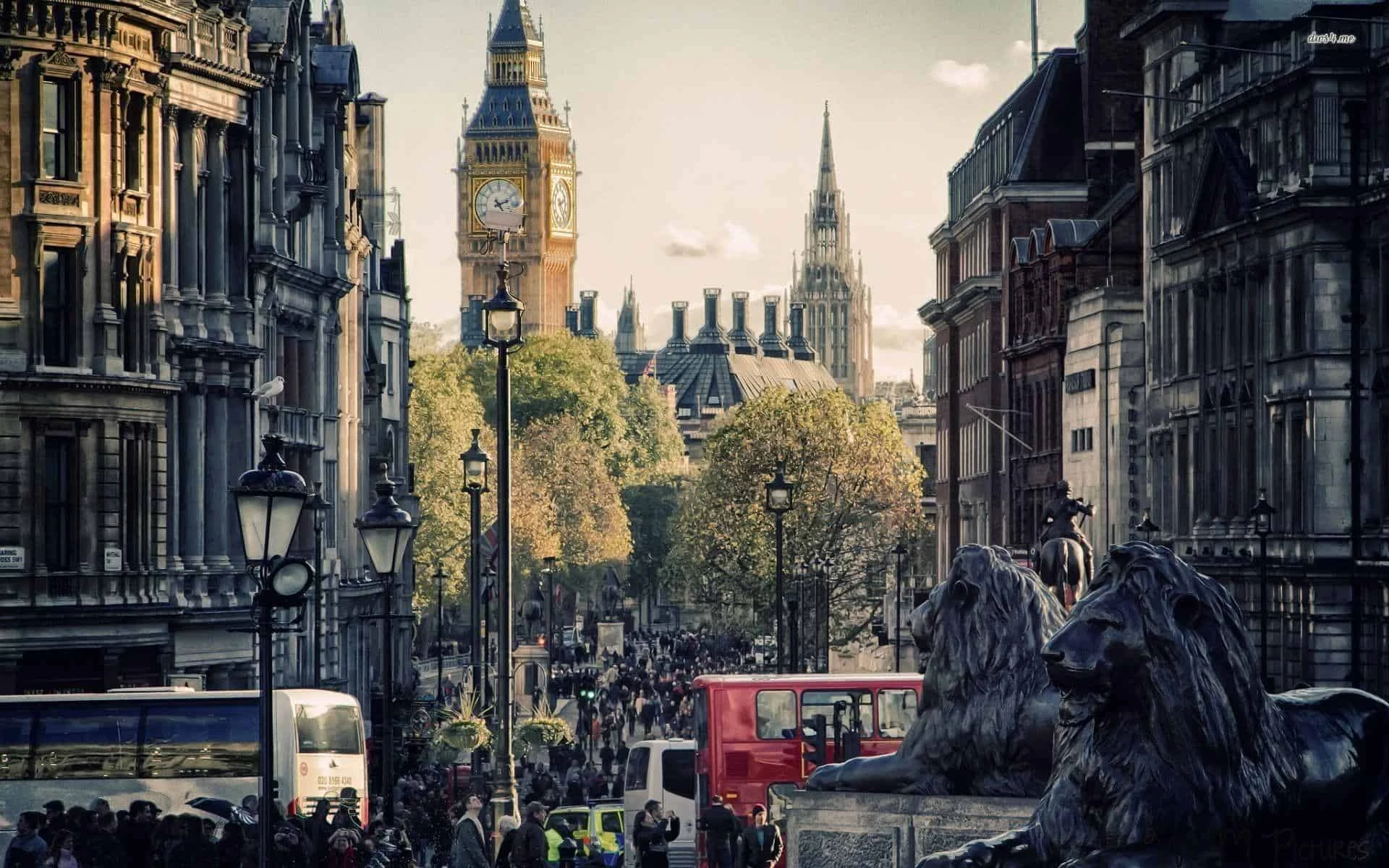 London is a beautiful city with a fascinating history, so if you want to make the most of your visit then make sure you download some of the apps above. These will help you to enjoy your stay even more in one of the most interesting cities in the world.